How to Enjoy Horse Racing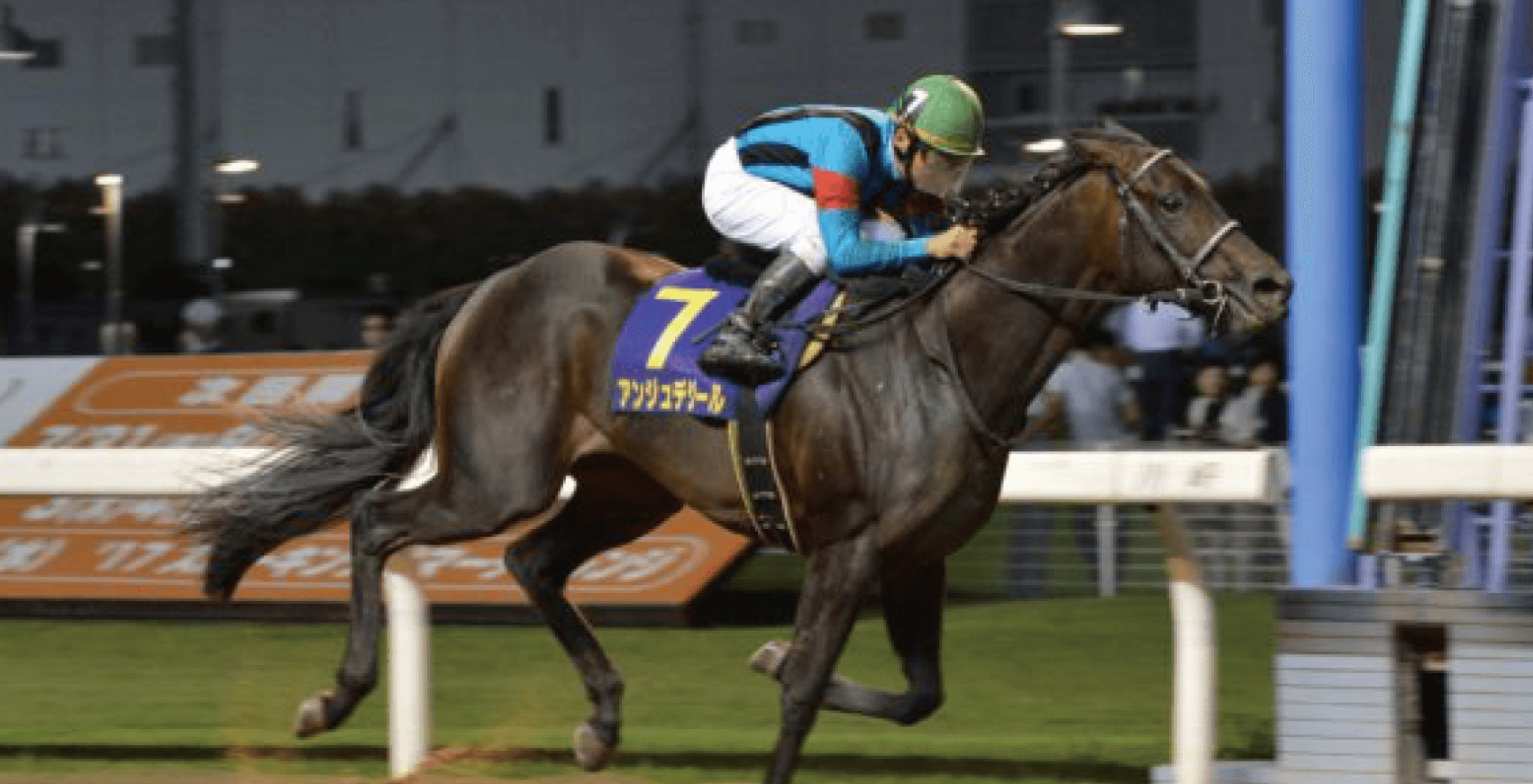 It's easy to enjoy the super exciting races. Once you've picked your favorite horse, all you have to do is to fill out a mark card, place the bet, and insert the card into a betting machine. Now, you are ready to see how the race will turn out!
Betting Methods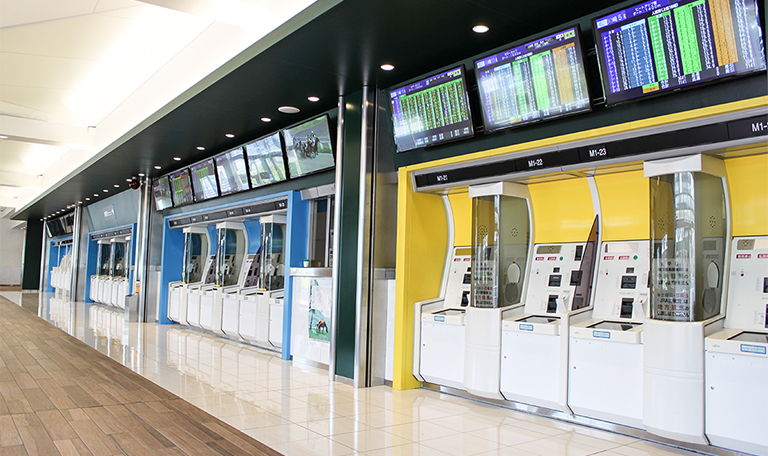 For someone who is betting on a horse race for the first time, we recommend the "Win"(single win) or "Show"(multiple wins).
Win
For a "Win," pick a horse you think will finish first. Buy a "Win" ticket if you have confidence in the horse.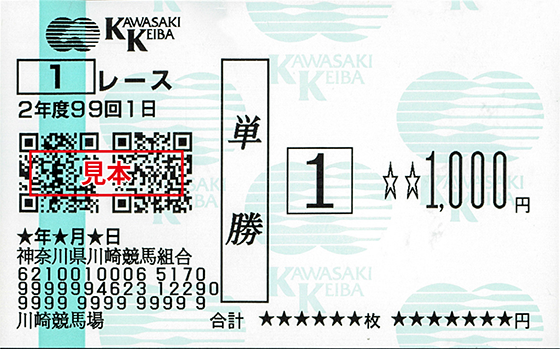 Show
With "Show," you will win if the horse you bet on finishes within the first three places.
Try this betting method if you are not sure which horse will come in first.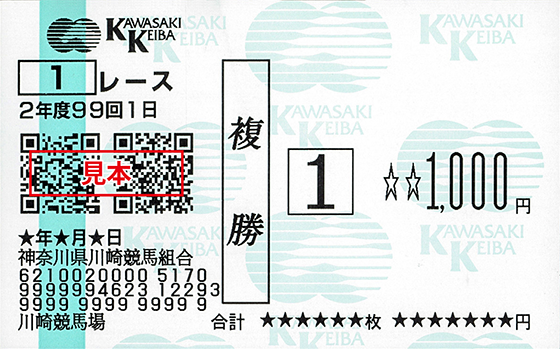 Filling Out the Mark Card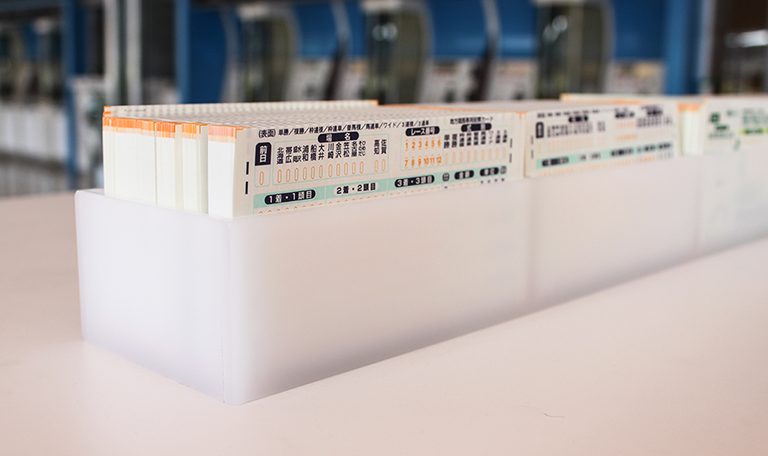 You need to fill out the mark card when you purchase a betting ticket. Where to fill out on the mark card depends on the item, and the items to fill out are as follows.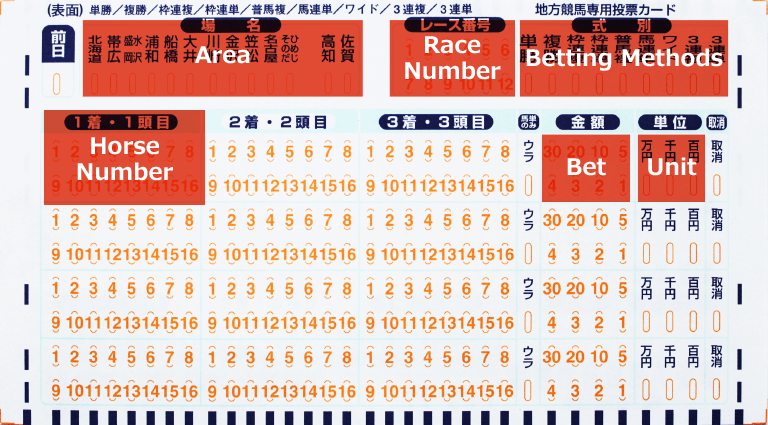 The example here is for "betting 100 yen on Horse 3 in Race 4 for the "Win".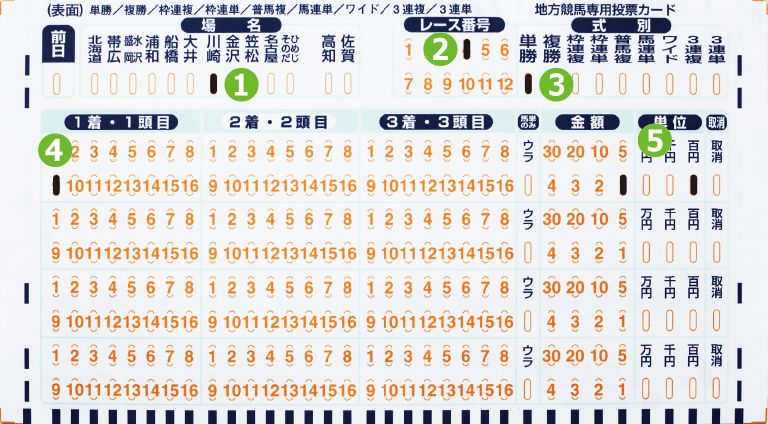 1. First, fill in the location. Enter "Kawasaki."
2. Fill in the race number. Enter "4" in this case.
3. Fill in the betting method. Pick "first win" in this case. If you want to bet on "Show," fill that in on the right.
4. Fill out for the horse you want to bet on. Pick "3" in this case.
5. Fill in the amount of betting money. Fill in "1" and "hundred yen" for this example.
How to Purchase
Once you have filled out your mark card, head to a betting machine. The following are the steps for purchase the betting tickets.
1. First, insert the betting money.
2. Secondly, insert your mark card.
3. Your betting ticket will come out.
4. Press the "payment button" to receive change.
How to receive your prize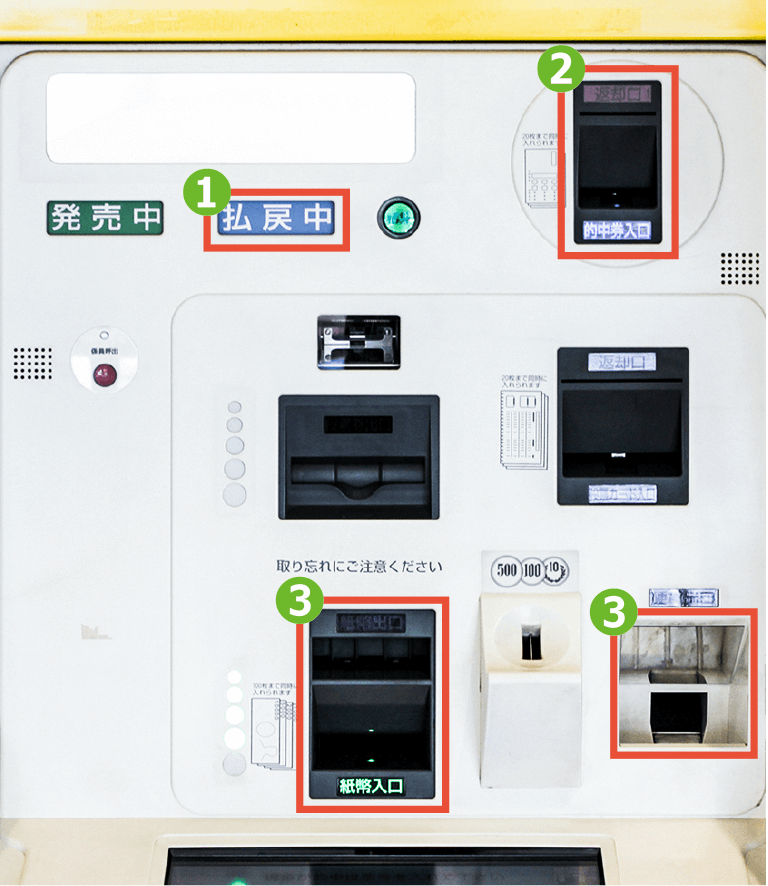 1. Make sure there is a refund lamp.
2. Please put in a betting ticket.
3. The amount corresponding to the odds will be refunded.